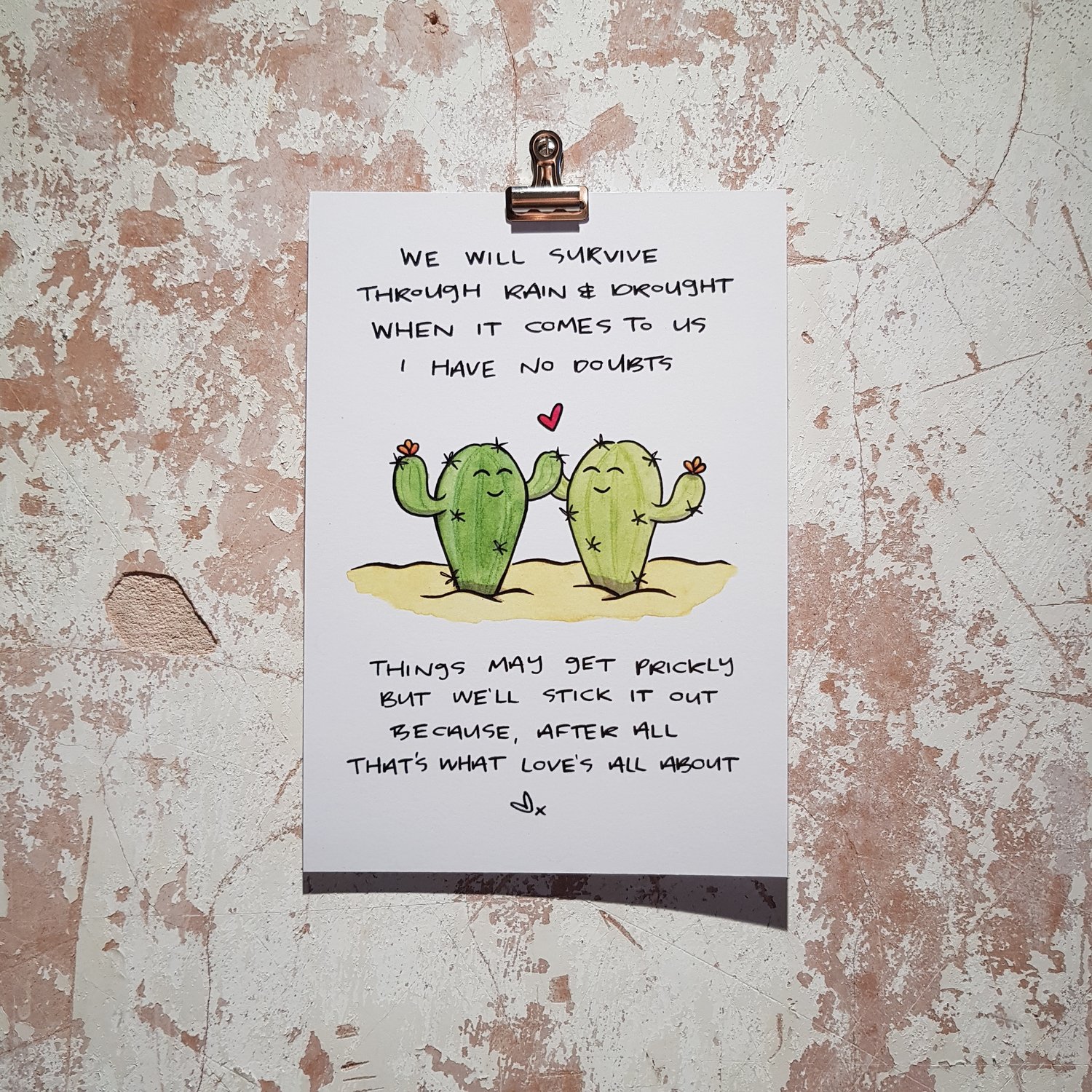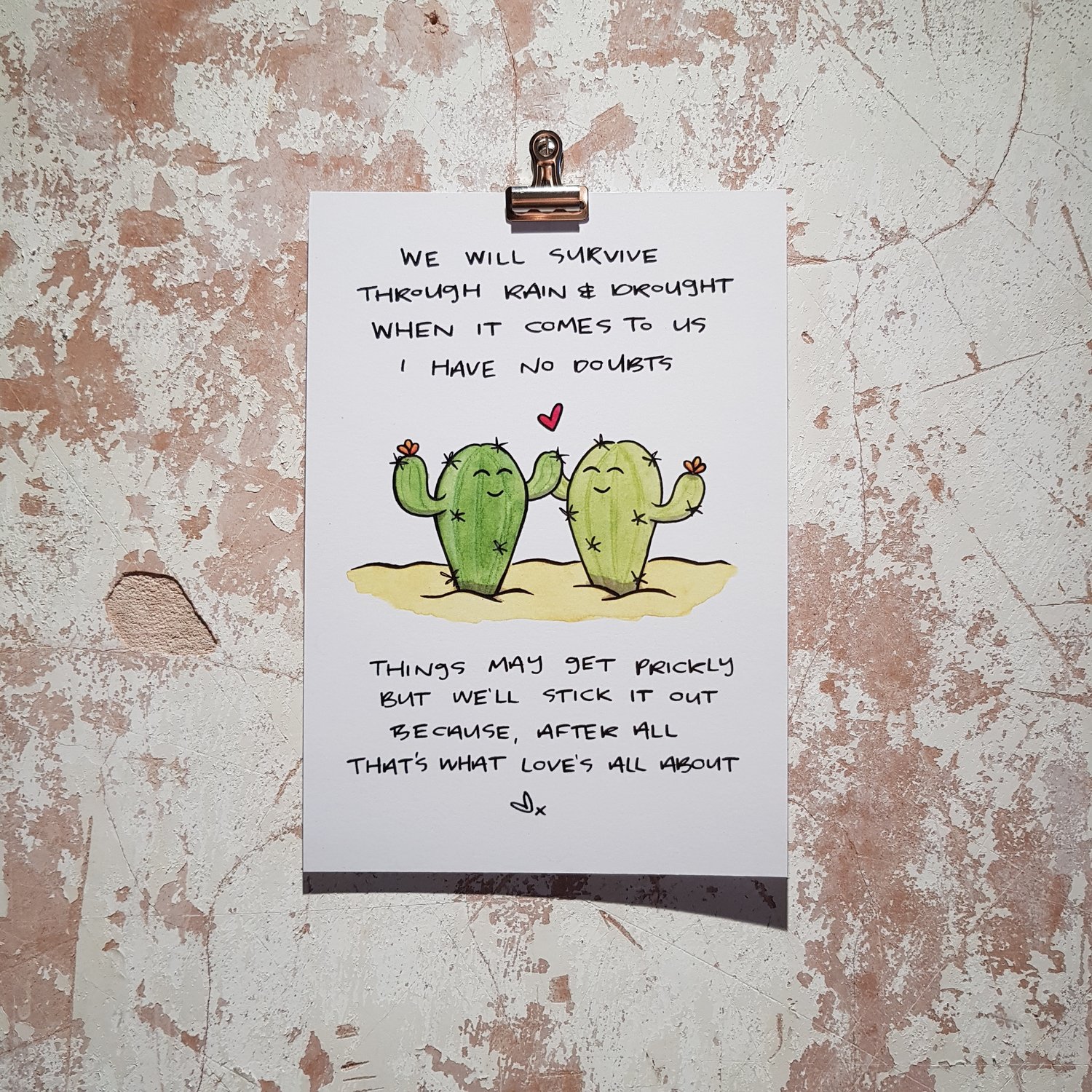 Cacti Love Print A5
£9.89 GBP
Limited edition A5 signed print on heavyweight recycled card.
Love is about living through the good times and sticking out the tough times. It might hurt on occasion, but true love is worth a few little pricks ❤ (teehee)
Pop this on your wall to remind you that you can conquer anything, together.